Parallel Sliding Doors
Parallel Sliding Doors use the same systems technology as our windows that boast the highest performance & structural strength. These doors use scissor hinges that fit the active door into a frame ensuring the strongest seal and therefore high wind resistance and thermal performance. In contrast to traditional patio doors our parrallel sliding doors come with a multitude of  locking points all around the door, is incredibly secure to provide you and your family the highest levels of comfort & peace of mind.
This door becomes the ideal door system for rooms with access to a deck, patio, or balcony. Other popular uses for this door system are sunrooms, and walkout basement entry ways. Opening up your home to the outside world with our parallel sliding doors is the optimal solution for every home.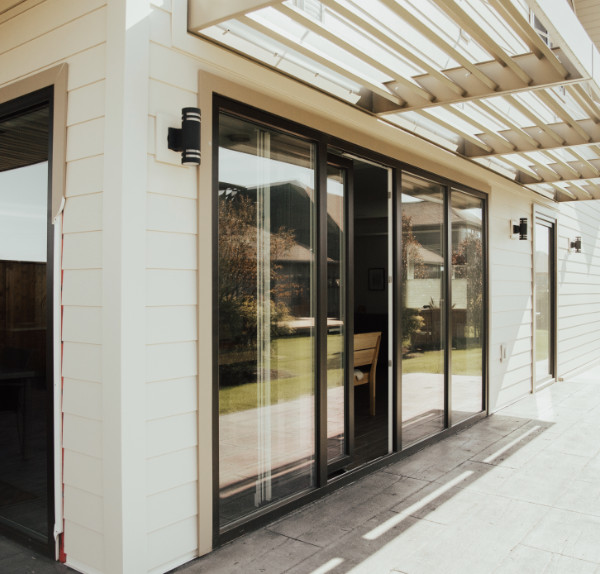 Trusted exterior doors
When you choose exterior doors from Access Window and Door Design Centre, you're choosing doors that are engineered to perform flawlessly. All our exterior doors are designed to the highest quality, creating a functional, beautiful, and energy efficient piece. Available in an extensive variety of styles, colours, and configurations, an investment in exterior doors from Access Window and Door will last you a lifetime.