Lift & Slide Doors
Lift & Slide doors feature outstanding performance in both thermal insulation and structural strength and offer the ability to open up large views to your property. With top of the line hardware, opening even the largest doors will feel like a breeze while locking them will give you peace of mind that your home is secured with some of the best mechanisms on the market.
Adding a spacious and luxurious feel to your home has never been easier and connecting to the outside world has never felt better with these doors. Whether that means lounging in your couch, snuggled up with a good book while the storm rages on outside or admiring your beautiful property from your dining room table, these doors are guaranteed to satisfy.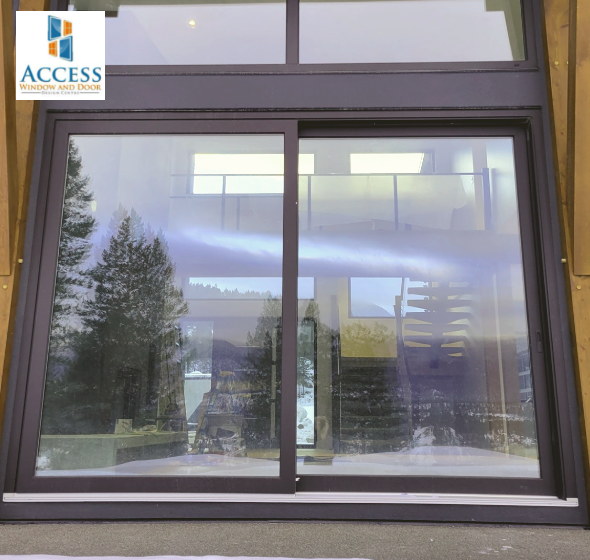 Trusted exterior doors
When you choose exterior doors from Access Window and Door Design Centre, you're choosing doors that are engineered to perform flawlessly. All our exterior doors are designed to the highest quality, creating a functional, beautiful, and energy efficient piece. Available in an extensive variety of styles, colours, and configurations, an investment in exterior doors from Access Window and Door will last you a lifetime.